While being a part of PTDYA, I had the opportunity to learn the histories of the various performing arts, how to be a superb speaker in front of a large audience and gain new skills that I can forever use as I continue to grow as a person. If it wasn't for their support, their patience, their effort in investing in young people, I wouldn't be the young man that I am today.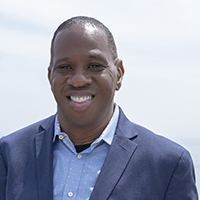 Michael Jones
Executive & Artistic Director
Michael Jones is a native of Chicago and has traveled and performed for audiences worldwide. A favorite of cruise ship audiences for many years, Michael is known for his incredible vocals and dance style. Michael was a member of the internationally acclaimed Young Americans, performing with artists like Ben Vereen, Arsenio Hall, and the late Liberace. He was a featured dancer on the Party Machine with Nia Peeples and did warm-ups for a variety of television series. Most recently, Michael played the Tin Man in The Wiz at the Jedlicka Performing Arts Center and was nominated for a Black Theatre Alliance Award for Best Featured Actor in a Musical.
He has implemented curriculum based and after-school arts programming for the University of Chicago Charter School campuses, Alex Haley Elementary Academy, CICS Ralph Ellison High School, Urban Prep Englewood and BRAVO Performing Arts Academy at Gwendolyn Brooks Middle School. In 2015, he received the Chicago Music "Lives Changer" Award for providing arts education to youth in underserved communities and helping in their development of self-esteem, leadership skills and critical thinking abilities. Michael also serves on the board of the Madison Street Theatre for Performing Arts in Oak Park. He is the former Director of the Dance Ensemble for All City Performing Arts with Chicago Public Schools. In 2019, Michael was elected to be a Council Member for the Americans for the Arts Education Advisory Council, where he continues to be an advocate for the needs of Chicago youth in under-resourced communities.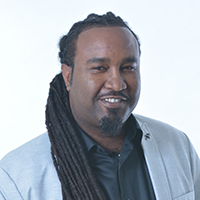 Brian Cooper
Musical Director
Brian Cooper, affectionately known as "Bryan Cee," is an International singer, songwriter, musician, composer, and educator who has performed both locally and abroad. As a performer, Brian has performed in many festivals, including the Caribbean carnival where he was featured in The Bahamas, Atlanta, and Minnesota. Brian has also made a name for himself in the Midwest, performing extensively in Iowa, Wisconsin, and Minnesota, including The Global Market festival, Secret Circus, Winter Carnival, and St. Paul's River Balcony Prototyping Festival.  Exposed to classical music from a very young age, Brian began his musical journey in the church where he held the position of organist and musical director of his local parish for over 10 years.  He received his Bachelor's degree in music studies from St. Johns University, majoring in Piano, Organ, and Tuba. As an educator and artist-teacher for more than 15 years, Brian has taught  K-12 and at the college level as a vocal coach, piano instructor, and choir/band director, as well as starting a youth orchestra. After attaining a Masters in Piano Performance from McNally Smith College of Music, Brian expanded his talents to Chicago's theater scene as a pit musician and as Musical Director and Accompanist for PTDYA.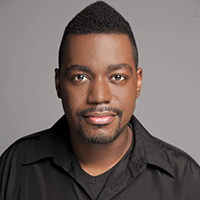 Jarrell Cobb
Drama Instructor
Jarrell‌ ‌Cobb‌‌ ‌has‌ ‌been‌ ‌working‌ ‌in‌ ‌schools‌ ‌and‌ ‌summer‌ ‌programs‌ ‌since‌ ‌2009.‌ ‌He‌ ‌first‌ ‌started‌ ‌working‌ ‌as‌ ‌a‌ ‌Youth‌ ‌Development‌ ‌Specialist‌ ‌at‌ ‌Donoghue‌ ‌Charter‌ ‌School‌ for‌ ‌multiple‌ ‌grades‌ ‌levels‌, followed by a position as Musical Theater teacher, ‌instructing‌ ‌almost‌ ‌600‌ ‌hundred‌ ‌students‌ ‌a‌ ‌year‌, ‌grades‌ ‌Pre-K to 5. Jarrel has worked with PTDYA teaching drama for middle-school and high school students as well as associate director for their school productions and showcases. ‌ ‌Jarrell‌ ‌is‌ ‌also‌ ‌an‌ ‌inspired‌ ‌actor‌ ‌and‌ ‌writer‌ ‌who‌ ‌desires‌ ‌to‌ ‌one‌ ‌day‌ ‌be‌ ‌a‌ ‌founder‌ ‌of‌ ‌his‌ ‌own‌ ‌performing‌ ‌arts‌ ‌company,‌ ‌serving‌ ‌underprivileged‌ ‌communities.‌ ‌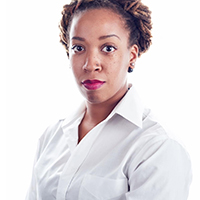 Davonna Edwards
Davonna received her early dance training at Emerson School for the Visual Performing Arts where she was awarded The Devo Award. She went on to study at Columbia College in Chicago and has trained with Ballet Chicago, Philadanco, and Deeply Rooted. Davonna is a former member of Happy Nia Dance Company, Wash. DC. She has choreographed for South Shore Dance Alliance and worked with Mark Spencer, director of Westside Theater Guild. She choreographed DreamGirls Chicago with well-known director, John L. Ruffin. Davonna has won several professional awards, including Best Choreography from Black Theater Alliance Awards, Best Emotional Execution and Best Overall Competition from Dance America Competition. Davonna is the founder of Abstrakt Solez Dance Collective, offering after school and summer dance programs. In 2018, she joined PTDYA as a dance teacher.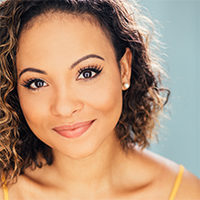 ALEX HAIRSTON
Dance Instructor
Alex is a North Carolina native who worked in film and television as a child. After discovering a love for live performance, Alex studied Drama at the North Carolina School of the Arts where she received her High School Diploma. She went on to receive her BFA in Musical Theatre and Minor in Dance from a North Carolina University in 2014. In 2018, Alex toured the US and Canada in Motown the Musical, beginning as a Swing and later transitioning into the roles of Florence Ballard and Suzanne dePasse. Later that year she made her Broadway debut in Beautiful: The Carole King Musical as Janelle Woods. After a year on Broadway, Alex hit the road again, this time to lead the 1st National Tour of Summer: The Donna Summer Musical, representing legendary disco queen Donna Summer. When the 2020 quarantine went into effect, the tour went on hiatus and Alex began teaching virtually. While theaters are dark, Alex is excited to share what she's learned over the last 20 years in the business with young performers in virtual classes, workshops, and masterclasses.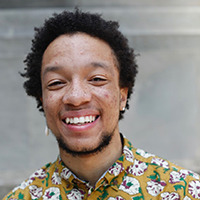 Izaiah Montaque Harris
Izaiah is a tap dancer, jazz singer, and musical theater performer who has been passionately entertaining on stage since as long as he can remember. He started tap dancing at the age of 5 at Studio One Dance Theater and ultimately became a teacher there. After attending Chicago High School for the Arts with a Musical Theater focus, he enrolled in Columbia College of Chicago to study music. Izaiah has worked at After School Matters Gallery 37, Congo Square, MeritSchool of Music, Dance With Me Productions, and FLOFIYAH LLC, and began teaching dance at PTDYA in 2019. Izaiah strives to incorporate the power of rhythm and musicality into every aspect of his life and also encourages others to express themselves just as boldly.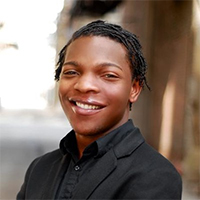 Brandon Lampkin
Music and Vocal Instructor
Brandon began his singing career as an entertainer at Six Flags Great America. During the school year he is Choir Director at YMCA of Metro Chicago, which offers after-school programs to students in underserved neighborhoods. Brandon served as Choir Consultant for DuSable Leadership Academy and spent eight years as Minister of Music for New Revelation of Holiness M.B. Church. He joined PTDYA as a music instructor in 2019.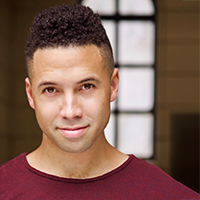 JUSTIN REYNOLDS
Dance Instructor​
Born in Los Angeles, and raised in Chicago, Illinois, Justin has been performing his entire life. In 2003 he was nominated for two of Chicago's most prestigious theater awards for Clint Holmes' Musical, Comfortable Shoes; Joseph Jefferson Award for Best Supporting Actor and a Black Theater Alliance award also for Best Supporting Actor. From 2008 – 2011 he traveled the world teaching over 100,000 participants singing & dancing with the performing arts group, The Young Americans. Justin then became a lead vocalist on the luxurious cruise line, Silversea. After 3 years at sea and a couple world cruises Justin headlined on the Las Vegas strip at Planet Hollywood in Vegas! The Show. A dream came true when he had the opportunity to play Smokey Robinson in the Broadway National Tour of Motown The Musical. Most recently Justin has been seen in the National Tour of Pride & Joy The Marvin Gaye Musical also as Smokey Robinson. Justin has traveled to over 90 countries in his performing career and has started his own Male Vocal group called Legacy.