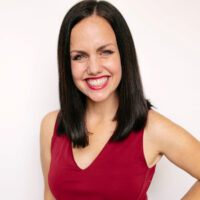 ahava silkey-jones
Board Chair - Co-Founder
Executive Director, DaVinci Academy of Arts and Science

Ahava Silkey-Jones is an accomplished non-profit and education leader. She has a passion for building community through education and the arts locally and globally. She has worked to develop and implement high-quality programming, global education initiatives, and innovative models for arts education in Chicago, Boston, Newark, and Minneapolis.
Ahava is the Executive Director of the DaVinci Academy of Arts and Science, a k-8, Blue-Ribbon award-winning charter school. Prior to DaVinci Ahava served as the Principal of  Minnesota's statewide residential arts high school.
She earned her M.A. in Educational Leadership from Roosevelt University and her Ed.M. in Arts in Education from Harvard University. Ahava currently serves as a Commissioner with the Minneapolis Arts Commission and is serving her second term on the National Arts in Education Advisory Council with Americans for the Arts. Ahava is fiercely committed to working on system-level equity and policy initiatives, building school and community partnerships, and improving access to quality arts education for all students.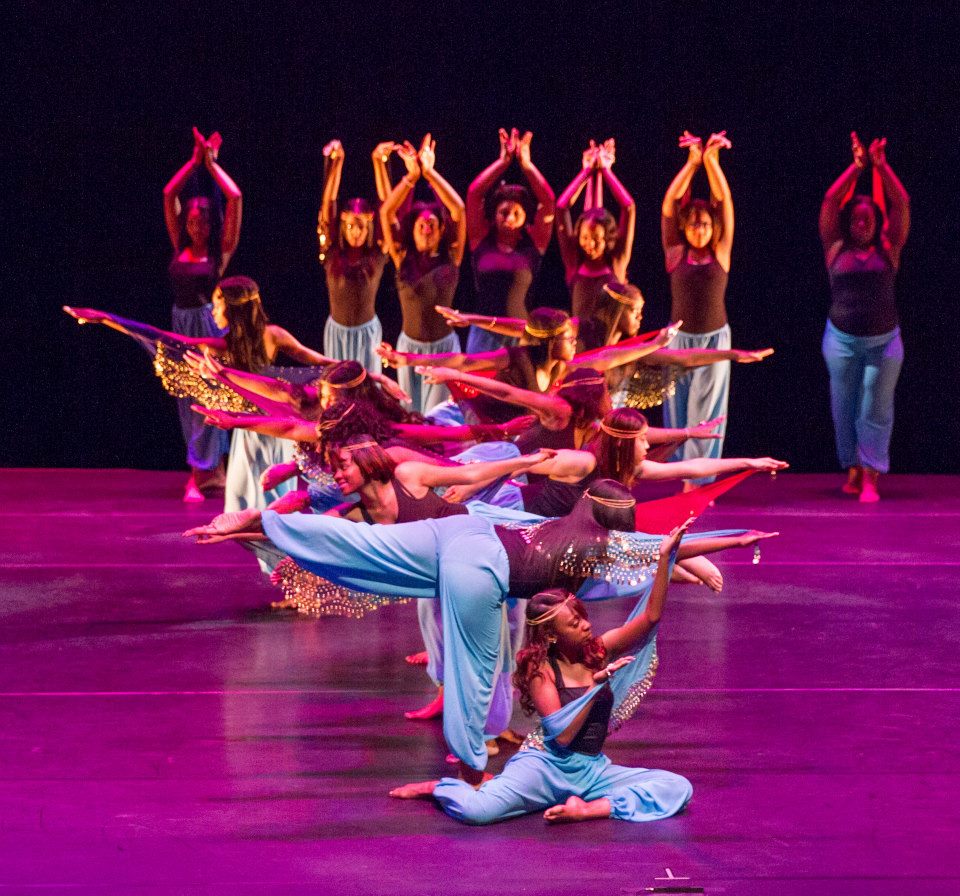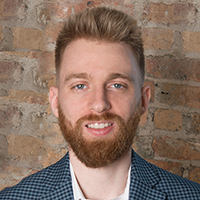 Johnny Figel
Board Vice-Chair - PTDYA Alumni
Associate, Latz & Company
Johnny Figel currently works as an Associate at Latz & Company, a professional services firm specializing in fundraising and non-profit organizational development. Outside of this experience, Johnny serves on the governing board for Madison Street Theatre and the Young Professionals Board for Beat the Streets Chicago. He also supports Erika's Lighthouse as charity runner for their Chicago Marathon Team Resilience.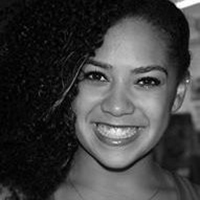 Jazmine Reynolds
Acting Secretary - PTDYA Alumni
Event Associate, GCM Grosvenor
Jazmine's work with GCM Grosvenor involves planning and managing large conferences, meetings, and other corporate events of sizes from 25 to 1,000 attendees.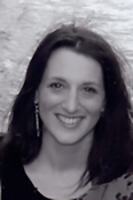 Robbie Balan
Acting Treasurer, PTDYA Technology Officer
Owner, Offbalans Branding
Robbie founded OffBalans Branding in 2009, designing websites from the ground up, developing product packaging, and creating visual corporate identities. With her degrees in architecture, fine arts, and product design, Robbie is adept at tackling projects across disciplines for a wide range of clients from engineering firms to personal care companies to non-profits.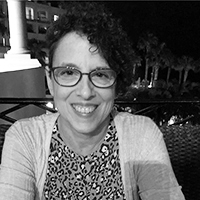 Cherie Balan
Board Member, Marketing Consultant
Cherie Balan is a brand and marketing consultant with a focus on Chicago non-profits. Through her work with the Arts and Business Council of Chicago she has developed brand strategies, marketing plans, and strategic plans for a variety of arts organizations. Her work on Grant Review Committees for Impact Grants Chicago has helped provide major grants for deserving non-profit organizations. Cherie's marketing expertise was developed as an Account Planner in Chicago's advertising community, including over two decades at ad agency FCB where she developed communications strategies and worked on product development, trend forecasting and brand stewardship with a wide range of clients.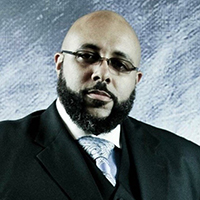 Jarred Brown
Board Member
Assistant Director, UChicago Charter School Donoghue Campus
Jarred has twenty-two years of experience in the field of education. He has worked at several Chicago schools on the south side, beginning with teaching and moving into administration. Jarred's administration positions have included Asst. Principle at Lionel Hampton Fine Arts and Performing Arts Elementary and Director, UChicago Charter School, Woodson Campus. Jarred is currently the Assistant Director for UChicago Charter School, Donoghue Campus.